Image: 'The Cape' by Andrea Kowch: www.andreakowch.com
From 2019, we are launching a core program of studies in cultivating the mythic imagination, which will be headed up by Hedge School founder Dr Sharon Blackie. The eight-week distance-learning foundation course, 'Courting the World Soul', will be offered for the first time from October 21. Please see below for full details of the foundation course and how to enrol.
Courting the World Soul
'Cultivating the Mythic Imagination' 8-week interactive foundation course
Begins October 21, 2019
In this unique eight-week interactive distance learning course, you'll learn the fundamentals of working with the mythic imagination.
We'll learn a wide range of practical techniques to create a grounded, embodied practice for courting the world soul, uncovering the mythic themes and archetypes which are active in your life, and exploring your own unique mythopoetic identity.
This course requires no prior experience or knowledge.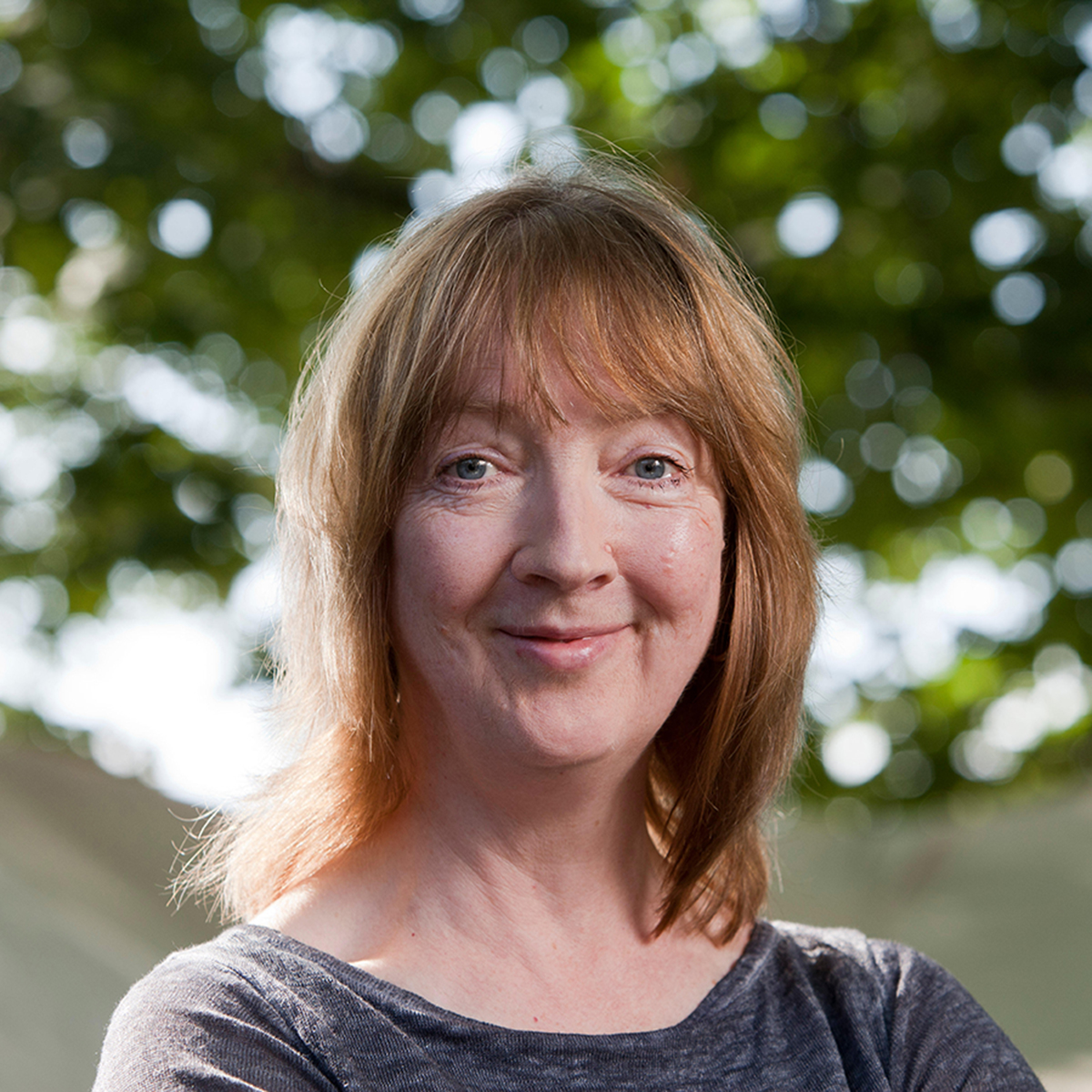 MEET YOUR GUIDE
Dr. Sharon Blackie is an award-winning writer and internationally recognised teacher whose work sits at the interface of psychology, mythology and ecology. Her highly acclaimed books, courses, lectures and workshops are focused on the development of the mythic imagination, on the reclaiming of indigenous Western spiritual traditions, and on the relevance of our native myths, fairy tales and folk traditions to the personal, social and environmental problems we face today. For more information about Sharon, please visit www.sharonblackie.net.
The old forgotten pre-Christian mythologies and philosophies of the West – from the magical stories of Celtic Ireland to the soul-centred mythtellings of Plato in ancient Greece – are rich, complex and beautiful. They offer up a world in which everything is not only alive, but has purpose and intentionality of its own. A world to which each incarnated soul chooses to come, for a reason: to fulfil its own unique calling, and to offer up a gift which can only be expressed through relationship with and participation in that animate world. Carrying the fire, carrying with us the image that we were born with, that we brought with us when we chose to come into this world.
This Western tradition, from Plato to Jung and beyond, tells us that image is the language of psyche – not just of the individual human soul, but of the anima mundi– the world soul. It's through the imaginal, then, that we can connect ourselves back to the anima mundi– to begin more clearly to understand its many rich symbolic languages, and to immerse ourselves more deeply in its wisdom. But the aim of this course is not to explore the imaginal in an intellectual, transcendental way, which has been the path taken by Western mystery traditions over the past two thousand years. Instead, we'll circle back to the beginning, and construct for ourselves a practice of embodied imagination – an ecological imagination, fully immersed in the dreaming of the lands where our feet are planted, and the nonhuman others who inhabit them alongside us. We'll be working with the myths and archetypes of old Europe – exploring, among others, the Celtic/Bardic traditions, the Greek mystery schools, and the rich store of imagery inherent in Scandinavian and Slavic mythology.
It's time to reclaim those old, indigenous ways of being in the world – to reclaim the ancient foundation-stones of Western spirituality, and bring them back out into the world where they belong. Founded in authentic scholarship as well as committed, embodied practice in the mythopoetic and other creative arts, this program of study is above all about finding our way back into the mystic – about delving into the mysteries of wild psyche, living mythically, and finding a deep, embodied sense of belongingness to this beautiful, animate Earth.
Course content
During this transformational eight-week interactive program, you'll:
– Learn a wide range of practical techniques for working with images to create a grounded, embodied practice for courting the world soul – including:
– Jung's active imagination technique, as seen in The Red Book
– Dreamwork
– Creative practices (art, writing, journaling)
– Embodied practices (cultivating the imaginal with all the senses)
– Land-based practices: learning how to work images from your ancestral traditions, and bring them back home to the place where your feet are planted now
– Create a map of your own unique mythopoetic identity, and of the forces at work in your own psyche.
– Learn how to experience life mythically – working on your own personal mythology, exploring the archetypal situations which are active in your life, and learning how to analyse and cultivate the images and archetypes in myths and fairy tales.
– Explore your soul's calling, and the unique gift which you bring to the world.
– Develop a working knowledge of, and solid grounding in, key Western spiritual/ mystery traditions.
Weekly topics
MODULE 1
What is the world soul, and why should we engage with it?
Why myth matters – cultivating the image.
The Western mystery tradition – what is it, where did it come from, and how do we reclaim its essential teachings for these dangerous times?
MODULE 2
Dreamwork and dream-tending: how to work with the images which appear in our dreams, and engage with the wisdom they offer us.
MODULE 3
Finding ourselves in fairy tales (a detailed dive into fairy tale imagery, motifs, themes and archetypes).
MODULE 4
Living mythically – how to recognise the myth you're living and the archetypes that are active in your life
Personal mythmaking – how to write your own life story as a myth
MODULE 5
The Hero/Heroine's Journey – how can myth and the imaginal help us to map our journey through life, and through specific life passages?
MODULE 6
Navigating the other-than-human – how myths, fairy tales and folk tales teach us to negotiate with the wild (inner and outer) – how they shed light on kinship, what it is to be human, and what it might mean to be 'other'.
MODULE 7
Place as a map of the self: the archetypes of place, and the ways in which place informs who we are.
Mapping the songlines and place-lines of our lives.
Mapping the stories of place (1): identifying and working with the stories and archetypes which already exist in the places we live.
Mapping the stories of place (2): how do we imagine new myths, stories and archetypes in the places we live now, to bring us into deeper relationship with and belonging to those places?
Place-based dialogue techniques.
MODULE 8
Calling: discovering and then exploring the unique gift which you bring to the world, and the soul-image you've always carried within you.
How it works
Each week, for the duration of the course, you'll be able to download your written workbook for each of the eight Modules. Workbooks include background subject matter, and practical exercises and creative tools to help you work through each week's material, and integrate the key practices into your own daily life.
Each week, there'll be a 90-minute live teaching session, during which Sharon will talk about that Module's subject matter, and then take questions. (NB all calls will be recorded so that those who can't make the scheduled time will still be able to view them.) Live sessions will take place at 5pm UK/Ireland time (for North America, that's 9am Pacific time, noon Eastern time), on Mondays.
There will be additional recordings of discussions with guest teachers (detail to be confirmed).
In between class sessions, you'll receive weekly emails which are designed to help you integrate each week's material.
There'll be a private, dedicated Facebook group so that participants can form an online community to explore issues raised by the course together.
Enrolment and payment
The 2019 course will begin on 21 October. 
The total cost for this eight-week intensive course is 295 euros (or £250 if you're paying in sterling; see below), and you can enrol any time before the course begins. If you enrol at any time up until June 30 2019, you may also pay in four monthly instalments. (With apologies, the extra admin means that there's a small additional charge for this service; the total cost for the payment plan is €320 or £272.) The course is priced in euros and sterling; if you are based in a country which uses different currency we can't convert for you; there are plenty of web-based currency conversion tools available.
We have a fixed and limited number of scholarships available for this course, at 50% of the full course fee. If you would like to apply for one, please email us (info[at]thehedgeschool[dot]org) with details of your circumstances.
If you have taken Sharon's 6-month online self-study course, The Mythic Imagination, at any time during the past two years, you're entitled to a reduction of €60 / £50 on this new course; please email us with your information for details. (Although some of the information in the new course will be the same, much will not.)
Please use the PayPal buttons below to make your payment; they enable you to pay via a PayPal account, or to use any credit or debit card. Please note that, for tax reasons, you may only pay in £Sterling if you are resident in the UK and if your PayPal statement shows a UK address. In all other cases you MUST use the 'Rest of the World' buttons; if you select the wrong option we will be forced to refund you and have you sign up again, so do please take care!
(PayPal will accept payment in any currency and automatically convert it, without fees. You don't need to have a PayPal account to make the payment; when you are taken to the PayPal login page, simply click on the link next to 'No PayPal account?' at the bottom of the page. If this is a problem and you would prefer to transfer the funds directly into a bank account – available to those who have UK sterling or euro bank accounts only; we can't accept other currencies in this way – please contact us to arrange.)
UK PURCHASES ONLY
SINGLE PAYMENT OF £250 – PLEASE USE THE BUTTON DIRECTLY BELOW
PAY IN 4 MONTHLY INSTALMENTS OF £68 PER MONTH – PLEASE USE THE BUTTON DIRECTLY BELOW
REST OF THE WORLD
SINGLE PAYMENT OF €295 – PLEASE USE THE BUTTON DIRECTLY BELOW
PAY IN 4 MONTHLY INSTALMENTS OF €80 PER MONTH – PLEASE USE THE BUTTON DIRECTLY BELOW
IMPORTANT: PLEASE READ THIS INFORMATION CAREFULLY!
1. If you are paying by PayPal and have a PayPal account, please make sure that the email address associated with your account is correct, to ensure that your course materials are sent to the right place. If you would like to have your materials sent to a different email address, or if you would like to purchase the course as a gift for someone else, please email us (info[at]thehedgeschool[dot]org) with the details as soon as you've made your PayPal payment.
2. Once you've made your payment you will receive a PayPal receipt for your payment. We always then acknowledge all sign-ups individually by email, within three working days (please be patient; we catch up on email and admin when we can). If you do not hear from us please check your junk mail folder before contacting us, in case your acknowledgement email has ended up in spam.
3. Please note that once you begin the course and have been sent your introductory materials, no refunds can be given. Refunds up to October 21 are subject to a €25 administration fee.
4. For EU customers (excepting the UK): your course fee includes VAT at 23%.