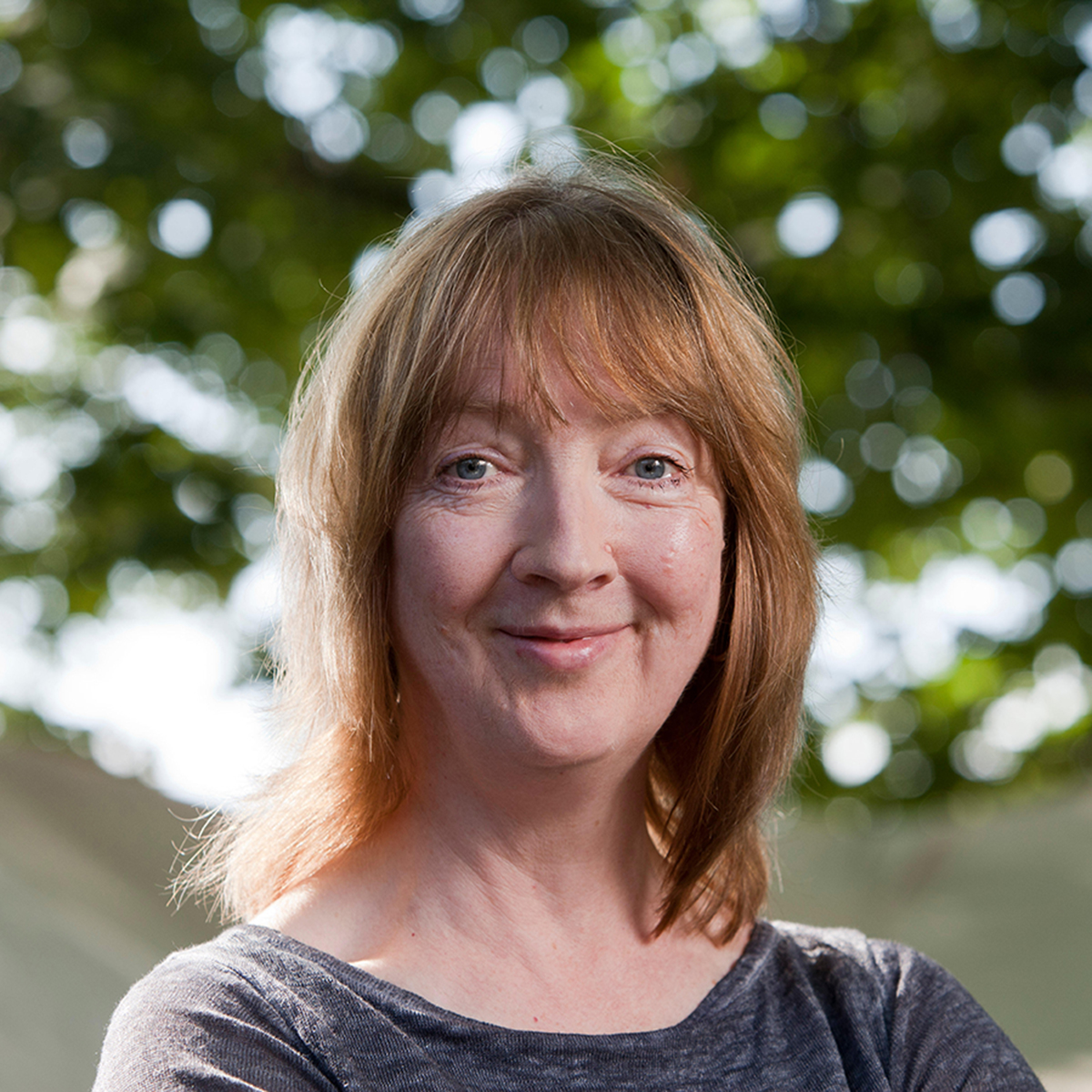 Dr Sharon Blackie is an award-winning writer of fiction and nonfiction, a psychologist who has specialised both in neuroscience and narrative, and a mythologist with a specialisation in Celtic Studies. Her unique approach to working with myth, fairy tales and folklore highlights the insights these traditions can offer us into authentic and meaningful ways of being which are founded on a deep sense of belonging to place, a rootedness in the land we inhabit. In early 2017 she founded The Hedge School: both an online space and a physical location in Connemara, for teachings in myth, wild mind and enchantment.
Sharon is the author of The Long Delirious Burning Blue, a novel which the Independent on Sunday called 'hugely potent. A tribute to the art of storytelling that is itself an affecting and inspiring story', and which The Scotsman called 'powerful (reminiscent of The English Patient), filmic, and achieving the kind of symmetry that novels often aspire to, but rarely reach.'
Her most recent nonfiction book is If Women Rose Rooted, which offers up a new Heroine's Journey for this challenging age of social and ecological crisis, described by bestselling novelist Manda Scott as 'mind-blowing in the most profound and exhilarating sense … an anthem for all we could be. It's an essential book for this, the most critical of recent times.' If Women Rose Rooted was a 2016 Nautilus Book Award winner. Sharon is currently working on a new book, The Enchanted Life, scheduled for publication in in spring 2018.
Sharon's articles have been published in a wide range of popular and academic magazines and journals. She is the recipient of a 'Creative Scotland' writing award, and is an experienced lecturer and workshop leader; she has also performed at a number of cultural events and festivals, from the Edinburgh International Book Festival to the Dark Mountain Project's 'Uncivilisation' Festival. From 2013 to 2017 she was the founder and editor of EarthLines Magazine, described by Jay Griffiths as 'a deeply intelligent publication', by George Monbiot as 'a rare combination and much needed', and by Robert Macfarlane as 'a real point of convergence for many thought-tributaries and philosophical paths'.
After several years as a crofter in the north-west of Scotland and the Isle of Lewis in the Outer Hebrides, Sharon returned to Ireland in 2014 and has recently traded an old stone riverside cottage in Donegal for a house among the hills, lakes and seaweed-strewn tidal inlets of the Connemara Gaeltacht. Her experiences on the westernmost edges of the Celtic fringe give her a unique perspective on the psychology of belonging, and our relationship with place.
Sharon's website is at www.sharonblackie.net; her popular blog is called 'The Art of Enchantment'.
Sharon is represented by Kirsty McLachlan, at David Godwin Associates.
Academic qualifications
BA (1st Class Hons) Psychology, University of Liverpool, 1982
PhD in behavioural neuroscience, Faculty of Medicine, University of London, 1985. My thesis was on the behavioural and brain mechanisms underlying anxiety and panic.
Diploma Clinical Hypnotherapy, London College of Clinical Hypnosis, 2003
MA (Distinction) Creative Writing, Manchester Metropolitan University, 2007. This MA concentrated on the novel; my focuses were on developing a sense of place in fiction, and the use of myth and fairy tale to express personal transformation.
MA Celtic Studies, University of Wales Trinity St David (in progress). (Celtic Studies is the study of the language, literature, history and culture of the Celtic peoples, with, in the case of my particular postgraduate programme, a focus on mythology and folklore.) My specialisations during this MA have been centred around the nature of the Otherworld in early Irish and Welsh literature (I am particularly interested in the relationship between Henri Corbin's concept of the mundus imaginalis and the Celtic Otherworld); women's lives during the Medieval period (with a special interest in women in early Irish and Welsh mythology, and the hagiographies of early female saints such as Brigit); the origins of the Grail and Arthurian legends (including a focus on Myrddin/Merlin and other legendary 'wild man / wild woman' archetypes).
Subscribe to our newsletter
To subscribe to Sharon's monthly 'Tiny Letter', please enter your email address into the box below and press 'subscribe'. You'll find information about new work and courses, reading recommendations, offerings of favourite poems and quotes, and more.